The world is trying to meet the 2050 deadline of achieving net-carbon neutrality set by the UN roadmap. Therefore, the carbon credit marketplace offers unrivaled potential for cooperation on a larger scale to tackle climate change. In 2021, worldwide carbon growth rose by 164% and reached an industrial value of $851 billion.
The governments and large enterprises are legally mandated to offset their CO2 emissions in the compliance market, taking a significant majority of this total $851 billion market.
Voluntary carbon market, which enables individuals and smaller businesses to buy emission-reducing carbon credits, has only $1 billion in assets. Moreover, the voluntary carbon market lacks transparency and quality control, which discourages potential participants.
Blockchain technology is considered a solution to these problems. Not only it works in cryptocurrencies, but also optimizes workflows, streamlines multiparty procedures, increases accountability while reducing conflicts, and creates new markets through asset tokenization.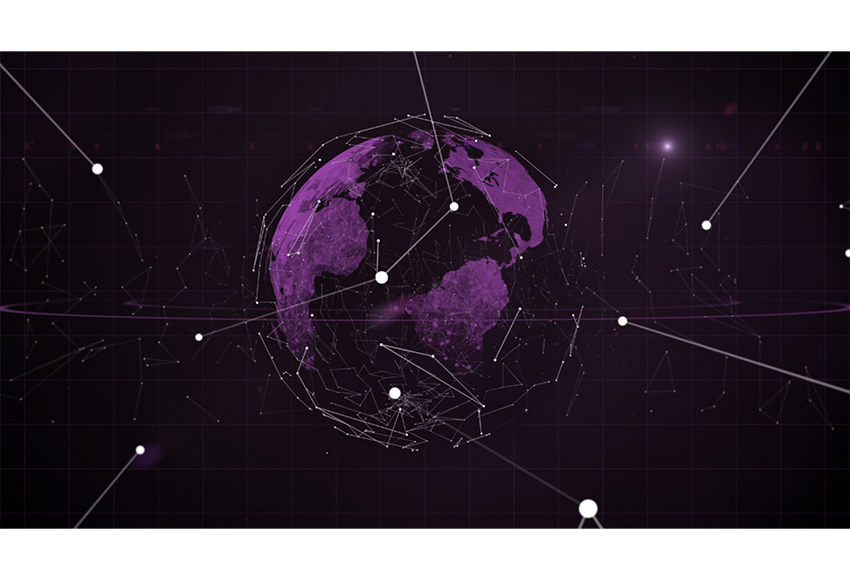 The release of Base Carbon Tonne
In October 2021, Toucan- a blockchain project – and KlimaDAO- a decentralized autonomous organization – introduced a new token called Base Carbon Tonne (BCT). BCT is a pool of carbon offset credits that have been transferred from a conventional carbon register to a blockchain, launched on the Polygon network.
A short time later, one-fourth of the credits had been converted from off-chain to on-chain. Up to September 2022, there are 22 million carbon credits that have been bridged over to Polygon so far.
Besides making every transaction's history transparent, including which credits were sold, when and for how much, and what type of carbon-reduction project it originated from, etc., BCT also raises concerns about its impacts on price, market, and environmental issues.
Base Carbon Tonne's impact on Pricing
It reveals that sourcing and retiring carbon credits on-chain is significantly less expensive than doing so off-chain. More than 9 million carbon credits in the BCT have been traded for over $5.00 each through retailers or broker transactions, which is more than three times the price on blockchain, even though they are the same credits.
According to the KlimaDAO, current buyers have great opportunity of carbon credits to source their demand on-chain transparently with just a few simple clicks, attributed to the reduction of the prices and the opening up of markets to everyone.
Impact on Market
BCT supports global renewable energy resources since most carbon credits in the pool come from renewable energy carbon projects in Bolivia, the Democratic Republic of the Congo, Pakistan, Turkey, and Vietnam, with vintages from 2008 to 2015.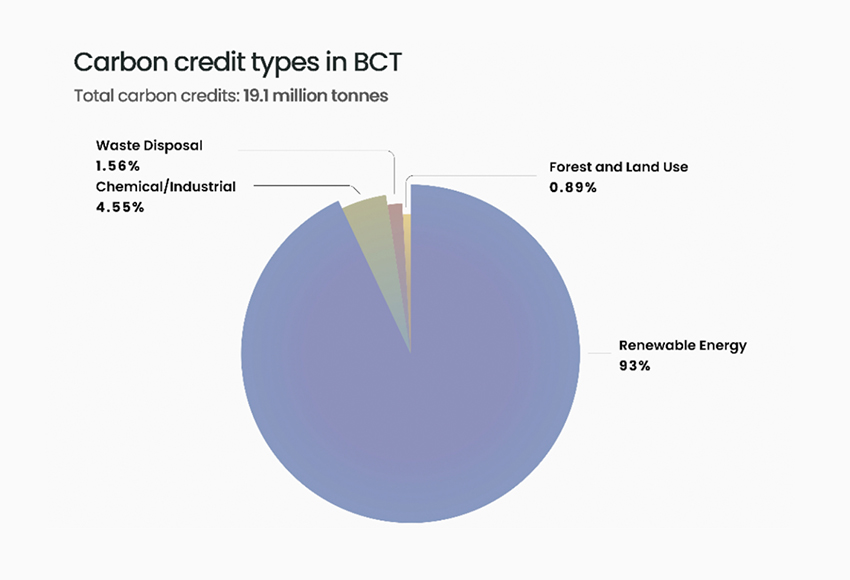 In addition to the 19.6 million carbon credits that have been bridged for BCT, the 309 carbon projects in the BCT pool have so far supplied 90.9 million carbon offset credits for the off-chain market. The carbon credit projects in BCT are widely used by corporations. According to the Verra Registry, about 44.3 million credits have retired from different corporate groups such as Delta Airlines, Telstra, and Brisbane City Council.
Impacts on Environment
However, its popularity does not always mean success in the mitigation of climate change and global warming.
According to an analysis by the nonprofit organization CarbonPlan, the majority of the carbon credits in the BCT pool were "excluded" from the worldwide offsetting program for international aviation. The 'exclusion' was defined based on the comparison between BCT and some of the strictest Core Carbon Reference contracts. One problem of low-quality credits was related to previous "zombie" projects the credits were issued. Even though those credits were not necessarily a good buy, they were sold like hotcakes once they had been turned into tokens due to all the cryptocurrency hoopla.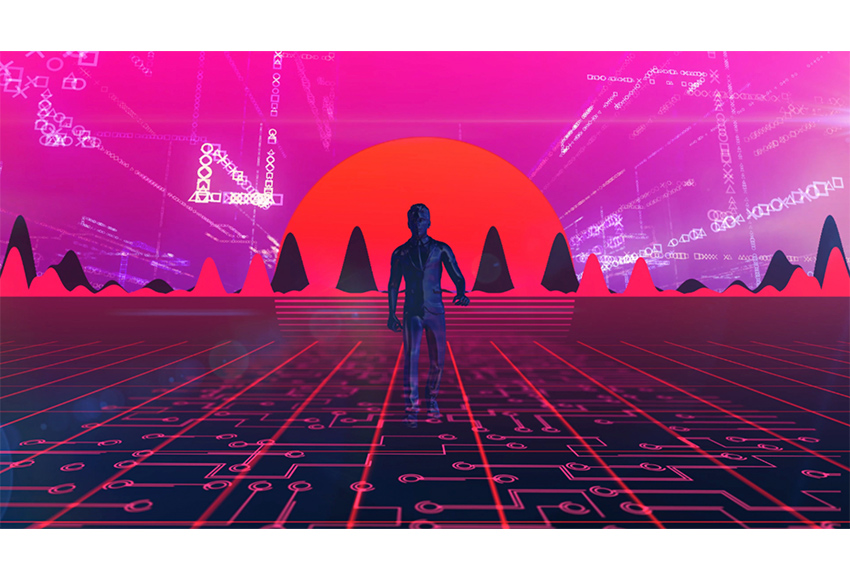 To improve the process, the carbon registry decided to stop converting credits into tokens while pending public consultation. Then, another new token coin named Nature Carbon Tonne was released by Toucan, with stricter limitations on what kinds of offset initiatives could be contained. Flowcarbon, Neumann's new venture, also does similar things with Goddess Nature tokens, which would be based on newer carbon credit meeting market-recognized standards".
Certain ideas state that defining "zombies" based on the CORSIA requirements would not be sincere, because it is tailored to the aviation industry, rather than serving a broader purpose for corporate carbon offsets. Others claim that blockchain merely reduces reliance on large institutions, but it has not been able to address issues at the core of the carbon offset markets
It is necessary to implement a dependable third party like a traditional offset registry for sifting out low-quality credits by performing audits to verify the result. For example, if trees have been planted or no one is double counting emissions reductions. Companies should do due diligence or look for reliable projects and traders that they trust and that would like to support if they cannot trust the credit quality.
At ALLCOT Trading, our mission is to promote additional sustainable impact with every transaction. If you want to achieve this in a fair, transparent and win-win scenario, contact us and together we will make it happen.