The digital carbon footprint refers to pollution that cannot be seen, and comes from greenhouse gasses (GHG). This pollution happens mainly in activities related to the internet's use.
The Digital Carbon Footprint (DCF) has been a proposal to analyze the environmental impact of something characterizing modern society: digitalization. In the last couple of decades, a large percentage of humanity began to make use of interconnected electronic devices and the services they provide. By January 2021, there were already 4.6 billion active Internet users, representing 59.5% of the world's population.
This digitization process has triggered 2 phenomena: on the one hand, we have a growing need for electronic devices, which are increasingly faster, and have better performance, a greater storage capacity, and better designs, among others. On the other hand, new models of information management are required for data handling and storage.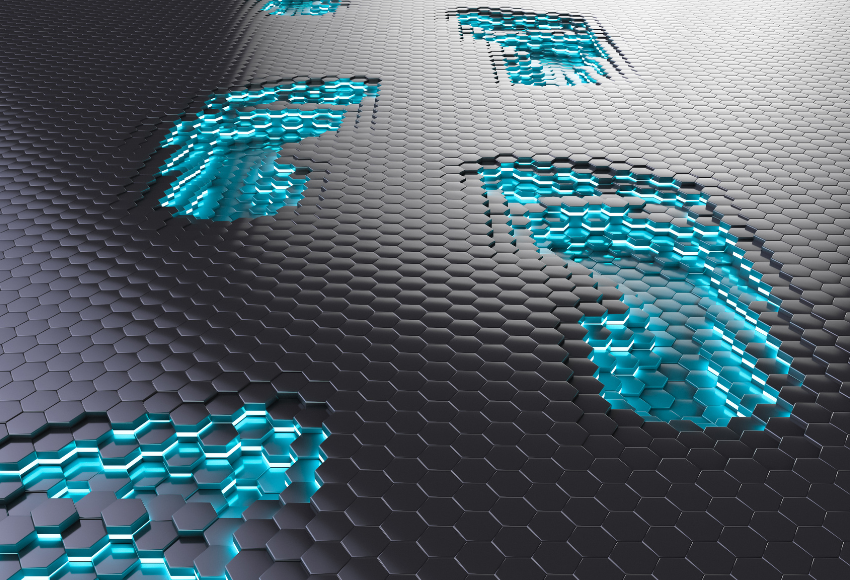 How is the digital carbon footprint measured?
The calculation of the carbon footprint is a method designed to determine the volume of greenhouse gasses produced by certain activities or services. It is widely believed that in the future the digital carbon footprint will equal the footprint produced by transportation.
The carbon footprint is usually measured in tons of CO2 emitted. With this fact in mind, it is important to implement initiatives and methods to reduce it as much as possible. Much of the pollution generated in this sector is due to the construction of data centers, which are responsible for processing digital transactions and activities.
Data centers are a fundamental asset for the operation and the continuity of business. For this reason, they are equipped with redundant and backup parts, data communication connections, environmental controls for AC among many others.
It is estimated that the global electricity consumption of the data centers supporting Internet activity is equivalent to the electricity consumed by an entire country the size of Spain.
What can be done to reduce the digital carbon footprint?
Currently, due to the large number of alternatives offered by ICT (Information and Communication Technologies), people's patterns are changing. It is important to know that the main focus is on large companies already involved in reducing their emissions. On the other hand, individuals also have the possibility to start the change; each person can modify the trend of rising digital carbon footprint by following a series of recommendations:
Delete emails that are no longer useful.
Reduce the size of documents sent by email.
Cancel subscriptions, such as newsletters, that are not read.
Switch to 100% renewable electricity, whenever possible.
With this we could say that sustainable behavior is being incorporated more and more into our lives every day.
Factors involved in the digital carbon footprint
There are several factors that can alter the digital carbon footprint, which would be: data centers, electricity, and screen time.
Today's society is consuming more and more, leading to an increased Internet usage. Consequently, more data must be stored and protected, resulting in higher energy consumption.
Data centers
Data centers are highly important because all the online information, and businesses, are part of the economy. Clearly all this data is protected with backups and many other protective measures, which undoubtedly leave their footprint .
Power Supply
Data centers, mentioned above, expend energy in large quantities. Moreover, every time we use the Internet, we make an energy expenditure that is related to ICT, so it refers to the digital carbon footprint.
Screen time
There is an indisputable cause- effect relationship between emissions and the screen time. Since we use the computer: to work, we use the television or our cell phones: for entertainment or while resting, and we use the cell phone to communicate with others, during the day, probably we unplug only for a couple of hours;
There are mobile devices that remain on all day long, even when we sleep. All these changes and technological innovations have modified our behavior due to the opportunities offered by these devices, which have increased the electricity demand in the world.
It is therefore important to understand what the digital carbon footprint is, keeping in mind clear and supported concepts, and what are the measures each company or individual can choose to implement, to, somehow, not generate as much impact, and even reduce it. The digital world is part of our lives; there are plenty of alternatives to reduce the digital carbon footprint in our daily activities, we all have the option to do our part in one way or another.
Websites' carbon footprint
Around the world there are millions of Internet users. The consumption of electricity needed to bring this communication system to different corners of the planet is quite significant, therefore, the emissions it produces in general can be compared to huge industries.
"From data centers to transmission networks and billions of connected devices in our hands, everything consumes electricity and, in turn, produces carbon emissions equal to or greater than those of the global aviation industry".

https://www.websitecarbon.com/
How to know the carbon footprint of a website?
If you would like to know how much CO₂ a website emits, you have at your disposal exhaustive methods, and some simpler ones.
In reference to the industrial sector, if you want to do an audit, a life cycle analysis or LCA is performed. This method can be used to assess the environmental impact of a product during its lifetime. The process of design and development, deployment, use, and maintenance are the ones influencing a website's life cycle. Therefore, it is essential to have in mind these three elements of a website: The network, the data centers and the users.
At ALLCOT Trading, our mission is to promote additional sustainable impact with every transaction. If you want to achieve this in a fair, transparent and win-win scenario, contact us and together we will make it happen.
Sources:
Claves sobre la huella de carbono digital y la norma ISO 14001
The Polluting Cloud. A Socio-environmental analysis of the Digital Carbon Footprint
¿Qué es la huella de carbono digital?
¿Cómo reducir al mínimo la huella de carbono de una web?
Website Carbon Calculator