Plastic credits, what are they exactly?
Did you know that the first piece of plastic ever produced in 1862 and all of the plastic produced since then still exists on our planet? Let that sink in for a moment. The problem of plastic pollution is getting more and more concerning with the formation of a plastic island in the middle of the pacific ocean.
Just last year VERRA launched a standard for the creation of a market based approach to help solve this issue: plastic credits.
Plastic credits are born similarly as carbon credits. A ton of carbon dioxide that is avoided or captured in a project can be purchased by a company to offset a ton of carbon dioxide that is emitted by a company. Similarly, plastic credits use the same logic. One ton of recovered or recycled plastic can issue one ton of plastic credits. Just like with carbon credits, additionality must be proven: in other words the project must prove that they have gone above the reference rates (customary or imposed by regulation).
This is a first step towards putting a price on plastic pollution where the industries using plastic can create a balance between what is produced and what is recovered.
It goes without saying that extended responsibility on plastic production is the end goal and this is just a first step that created an incentive for companies to participate in the effort of solving the problem of plastic pollution.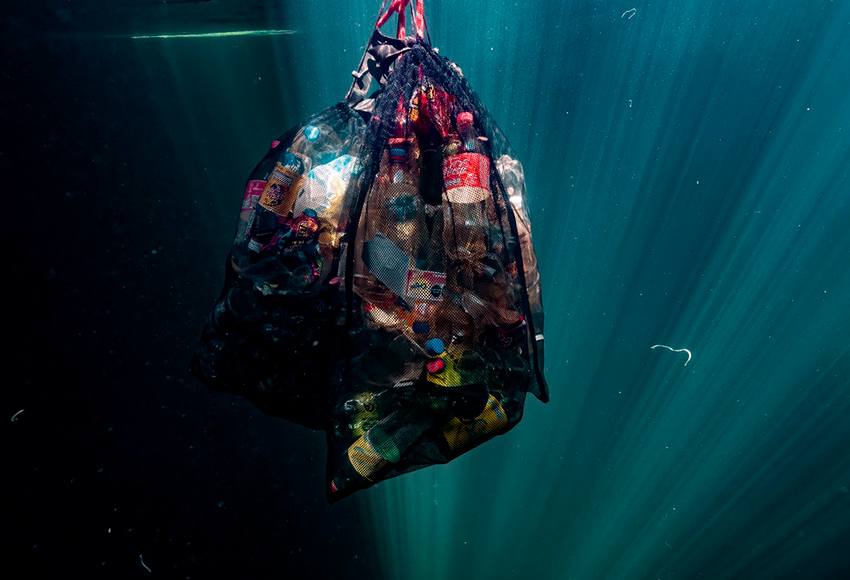 The plastic credit was thought of with a specific mission and with a clear objective: to mitigate the negative impacts that plastic produces in the different ecosystems it can affect. Likewise, a business model, focused on working in the economic cycle to prevent ecosystems from continuing to be burdened with waste, interfering with their proper functioning, can be originated through plastic. At the same time, these credits are implemented to give the utilization systems an environmental, social, economic, financial, and technological response, within circular economy models, increasing utilization rates, reincorporation, reduction, eco-design strategies, among other actions that result in improvements throughout the value chain.
Factors influencing plastic credits' price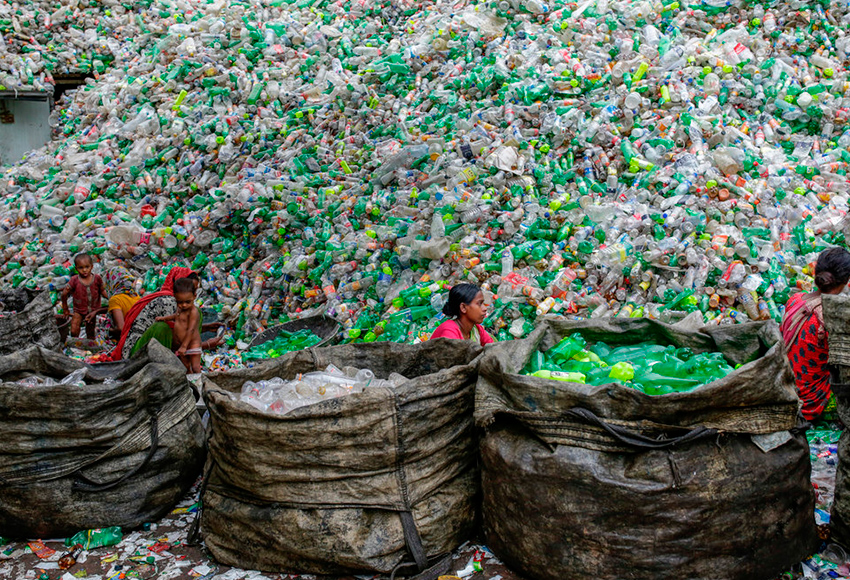 We will now give a general description of the associated costs and factors involved in a plastic credit:
Currently, the Verra standard is taken as a reference; this standard recognizes that the price of plastic credits will vary according to the characteristics of the project from which they are issued (for example, depending on whether it is a collection, separation, treatment or recycling project, its location in the territory, the different types of material and the additional social impacts they generate).
In this way, plastic credits can receive additional labels or certifications; this would apply to projects with social and environmental co-benefits (by producing an increase in wages or reducing marine pollution, among others), which would result in an increased value and prices of plastic credits in the markets (1).
This said, according to Chistopher Parker, director at ClimaCo, plastic credits are tradable environmental products and, once issued, prices are set and change with the market forces of supply and demand.
A project that provides greater direct environmental benefits should be valued more highly than a credit from a lower impact source. Projects that support greater progress in community health, gender equality, employment opportunities and environmental justice should have these attributes valued in the price of a plastic credit.
It should be recognized that there are higher costs for ocean plastic recovery systems than for waste collection systems at various landfills, and these costs should be reflected in the pricing of these credits. For some buyers, credits coming from a specific geography, polymer or source and align with a company's operations are worthwhile. Projects that pay workers at a higher standard or provide medical care should be reflected in the price of a credit (2).
Market supply, credit sales
Let's see some examples:
Verra has seen initial estimates for plastic credit prices ranging from $200 US to $800 US per ton. For example, a plastic credit with Kay Blada Recycling costs $27.20 per month or $326.4 US per year. Let us explain why: The average US citizen uses 105 kg of plastic per year (231,485 pounds). It costs Kay Blada Recycling $1.41 to recycle one pound of plastic. Therefore, the cost to recycle an American's plastic for a year is $326.39 (231,485 pounds * $1.41). that's $27.20 per month, according to their own calculations.
For empower.eco a single plastic credit order would equate to $300 for a total of 600 kg of plastic to help eliminate. On top of this the company will get a certificate guaranteeing their impact, with the advantage that it is fully traceable and verifiable and with incorruptible blockchain-enabled tracking. Additionally, the company will have a communication package with powerful stories about their contribution in generating employment for the world's disadvantaged population.
Another example within the market is TONTOTON's work, which follows the strict Ocean Plastic Neutrality Standard created by Zero Plastic Oceans. Neutralization Certificates are issued by Control Union, the organization certifying the amount of ocean-bound plastic material collected by TONTOTON. This is a program working in southern Vietnam areas having inefficient or non-existent plastic recycling programs. They use the WIN-WIN-WIN methodology, to benefit the environment, society (through helping local workers who collect plastic waste) and their business.
Now, we find in the market different types of projects and plastic credits price variability among them. All this leads to having an objective look at the actions these projects have, as well as the standard to which they belong, among other characteristics, while purchasing a credit.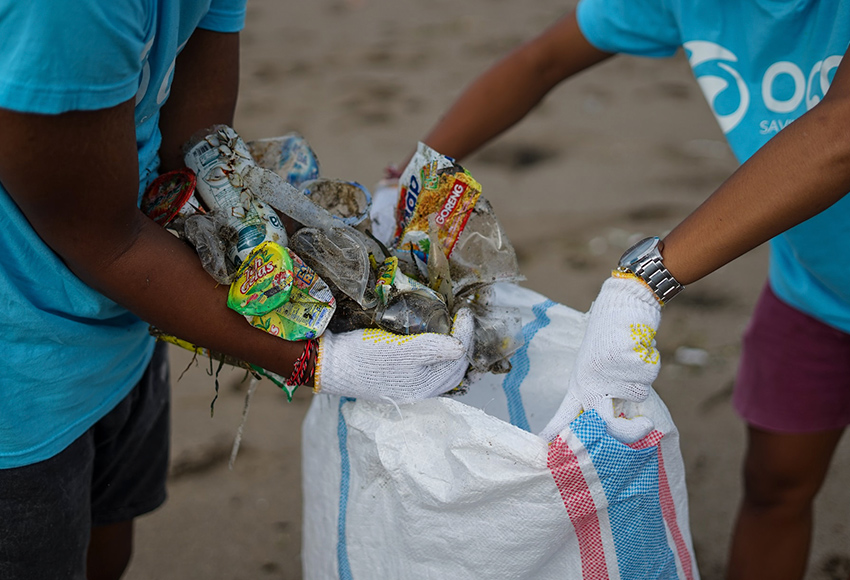 Conclusions / Final Acknowledgments
We have seen there are several additional factors affecting plastic credits' price. Based on this, we must identify the potential co-benefits that can be generated in the creation of a project, and its continuity over time, as well as the triple impact results that will be obtained by its implementation, aligned with the SDGs and the standard from which it originated.
Also, it should be noted that the economic remuneration, obtained from the commercialization of credits, will generate development for communities and entrepreneurs, and will improve the quality of biomes/ecosystems. This will be achieved by compensating the plastic footprint of the different companies and industries in the different economic sectors, fulfilling their responsibility within the corporate strategy of "Net Zero Plastic Leakage", "Net 100% Recycled at End-of-Life", "Net Circular Plastic".
Given the trend of falling raw material prices that prevents recycled material from outperforming virgin plastic raw material prices. Beyond the immediate environmental and health values created by removing plastic from our oceans and communities, credit-financed projects can generate multiple co-benefits.
"Plastics credits will leverage different types of strategic business, industrial, technological, innovation and financial activities, which, for many vulnerable grassroots organizations and recycling entrepreneurs, are not viable or accessible. Making continued investment in the development of recycling infrastructure will make circular economy models a reality for all to reach."
At ALLCOT Trading we are always active and making inroads in the environmental credit market and we always seek to promote positive change with a triple impact on organizations, people and the environment. Soon from our corporate sales area, we will start offering plastic credits issued from our own projects located in Colombia, so if you want to learn more and promote change in a fair, transparent and win-win scenario, contact us at corporatesales@allcot.com and together we will make it happen.
References: